Powering the growth of local law firms nationally
Welcome to
The MAPD Group
MAPD stands for 'Making a Positive Difference' - at MAPD, we believe in a better way of doing business:
We know that a successful business can be a fun business.
We know that human to human interactions and connections make a positive difference...
We know that potential can be found in all kinds of places.
We passionately believe that law firms are uniquely placed to create 'MAPD Moments' for clients, whether they're in highly stressed or distressed situations, excited about a new project, or somewhere in between.
And we know that making a positive difference starts from the inside out ...
Our People
We do this through our people - MAPD people - our differentiators, empowering them to create outstanding Human to Human (H2H) interactions, enabled by technology and supported by strong infrastructure, culture and personal development opportunities.
We're all about trying to create an AWESOME journey for those who want to 'jump on the rocket', 'smash the rear view mirror', 'look to the future' and create an experience internally and externally not found in other law firms!
MAPD people are all different but fundamentally they all want to make a positive difference to and for others
Our philosophy
Our businesses are powered by MAPD and our MAPD way of thinking.
The MAPD Way balances people, client, quality and profit in equal measure.
It is a privilege to help our people to grow and realise their potential.
It is a privilege to be able to help clients.
We are very careful with that privilege.
Who you are
We know one size doesn't fit all, we don't believe in change for change's sake and we know that the first rule of acquisitions is first do no harm.
We want to collaborate to make your business better, not pull it apart and lose all the things that have made it what it is today.
---
Acquisition Criteria
We want to work with people who want to MAPD
We want to work with people who want to make waves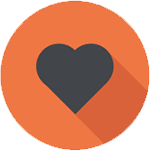 We want to work with people who want to do law differently
We want to work with people who want to deliver through their people
Our Team
Our leadership team have worked together for over 5 years; their complementary skill set and personalities combine to bring a different approach to business and to MAPD.
An hour in their company will never be wasted and will always be accompanied by laughter!
Brian Cullen
CEO
Brian Cullen is a different kind of CEO. Brian builds exceptional teams through his ability to see the best of the person and his instinct to empower them to see it in themselves.
Working internationally across a range of sectors, Brian has spent the last 25 years learning from others what works and what doesn't: He has developed his own refreshing approach with an unequivocal focus on culture at the centre of everything he does.
His clear vision and ambition is communicated with raw honesty; he leads through his team with no desire to be front and centre and above all, he makes the journey fun!
Joanna Kingston-Davies
COO
Joanna is a different kind of COO. Named one of the UK's 50 Leading Lights in Leadership and Kindness in 2019, Joanna brings an encouragement, a compassion and a nurturing approach to her leadership that supports her team to deliver outstanding results.
She places huge value on emotional intelligence and is relentless in her pursuit of fairness and opportunity for others.
Having started her working life in Paris over 20 years ago, Joanna brings a perspective and an energy to the way she works that tells her teams that they can and should bring their whole selves to work.
If you are interested in finding out more, please call us or send an email to the contact details below and we would be pleased to set up an initial meeting.
The MAPD Group
3-4 The Quadrant, Hoylake, Wirral, CH47 2EE, United Kingdom
Phone
Company registration number: 12351726 [MAPD Ventures Ltd] - The MAPD Group is a trading name